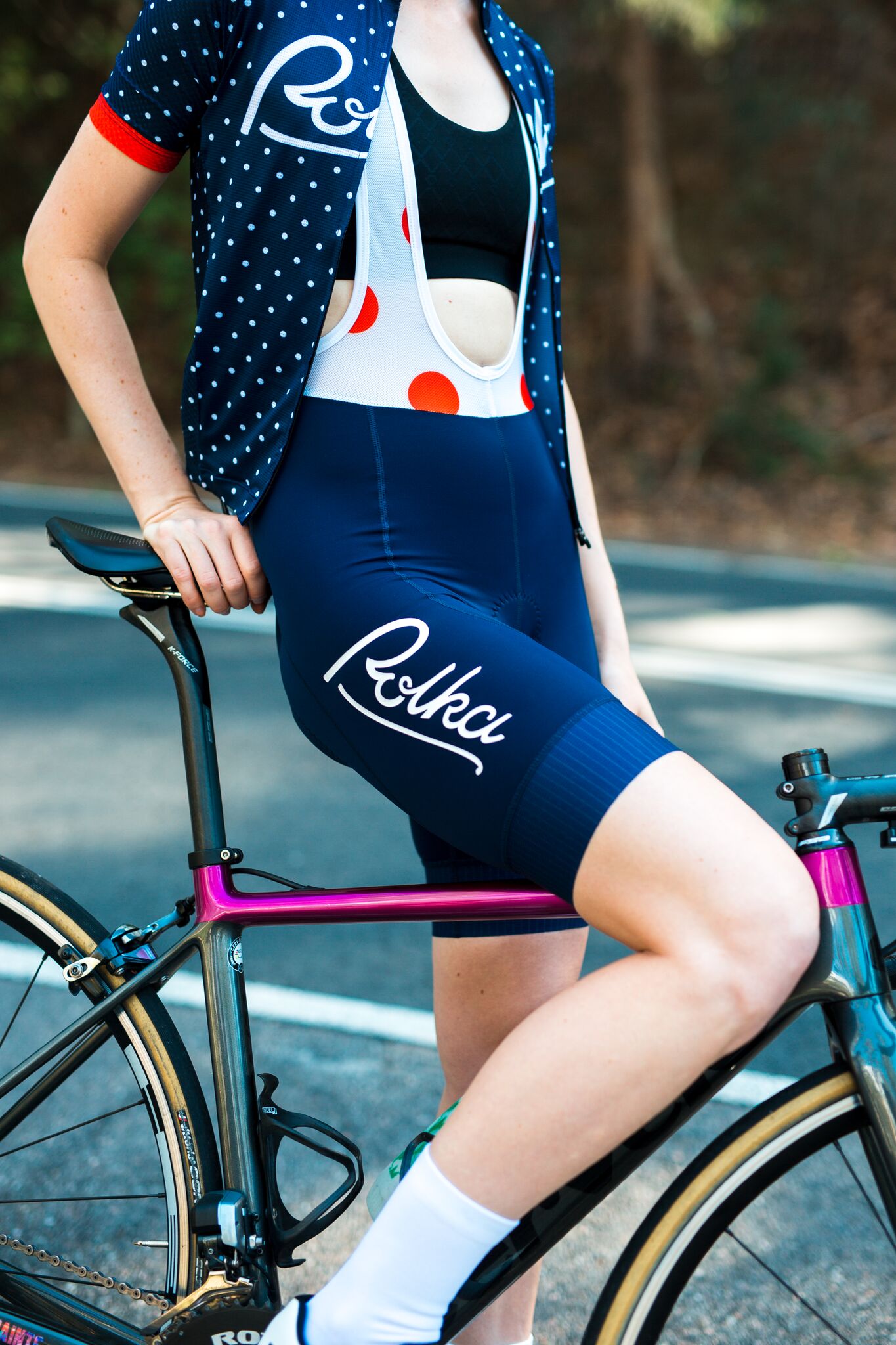 Polka Women's QOM Knicks
The women's QOM (queen of the mountain) knicks are made for long days in the saddle. These knicks are constructed from Italian MITI pre-dyed fabric providing excellent compression and lasting quality. The knicks feature MITI silicon injected grippers, high quality flat lock stitching and our unique rear reflector tab.
The QOM knicks feature:
Polka Women's Specific Fit

Italian MITI Pre-Dyed Bib-Knick Fabric

Italian MITI Silicon Injected Grippers

Polka Signature Print

Reflective Tags

High Quality Flat Lock Seams

Polka Women's Chamois

Printed Brace Details

*Please note that the remaining women's medium sized bibs are heavily discounted as the bib straps read KOM instead of QOM.
sale